About UDS
United Diagnostic Services LLC (UDS HEALTH) is a national organization providing onsite diagnostic services for hospital networks, multispecialty clinics, private medical offices, and first responders. At UDS Health, we strive to provide top-notch services to all of our clients with fast reporting turnaround times, personal approach, and unparalleled customer service.
Adiba Dorcic
Clinical Director
sue dyson
National Client Coordinator
pavel shreyder
Head of I.T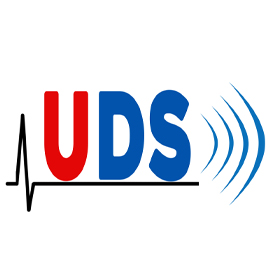 valarie alisanov
Accountant
DMITRIY ALISANOV
Transportation Dept.
Oksana Bazylevych
General Ultrasound Technician
Irina Perepelyuk
Cardiac and Vascular Technician
Martha Figuereo
Cardiac Technician
Lakisha Leiva
Cardiac Technician
Mariia Fundyga
General Ultrasound Technician
Luckshanya Kirupaharan
General Ultrasound Technician
Dmitri Pavlov
Cardiac Technician
Aziza Rubin
Mammography Technician
Allyson Krauss
General Ultrasound Technician
Akira Lawrencin
Processing Team
Sarah Remy
Processing Team
Let's work together to make healthcare accessible.
Request additional request about our services