Saving Lives Through Prevention
United Diagnostic Services
United Diagnostic Services LLC prioritizes early diagnosis and treatment through comprehensive diagnostic health programs that incorporate wellness screening and testing, enabling individuals to gain a comprehensive understanding of their overall health status.

At UDS Health, we go beyond traditional health screening to offer comprehensive wellness screening and testing programs. Our registered professionals utilize advanced diagnostic techniques to identify potential pathologies, cardiovascular diseases, and occupational cancers at the earliest stages. With our focus on early detection, we can provide timely treatment and improve health outcomes for our clients.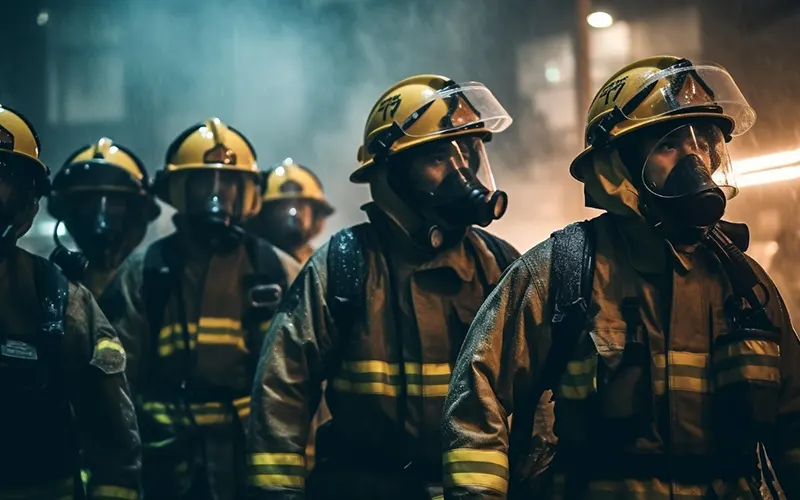 Fire & Emergency Services
We recognize that fire departments encounter various challenges concerning their professional and personal health. Our team can offer valuable insights, resources, and support to help you overcome these obstacles effectively.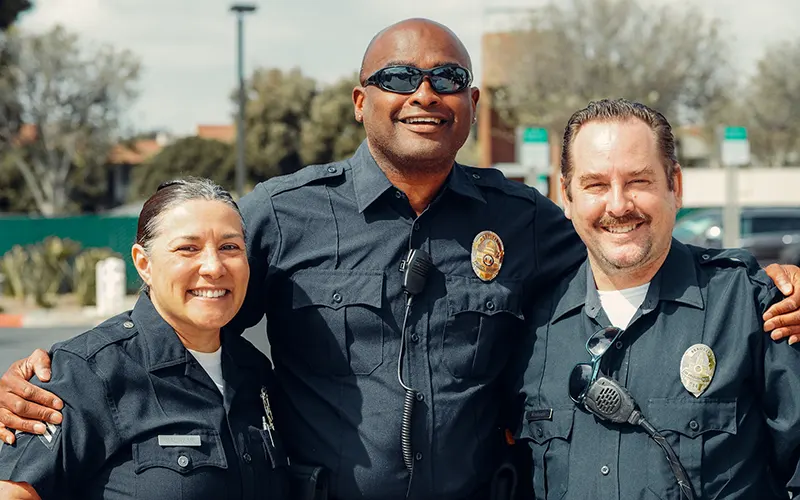 Each law enforcement agency is unique in its own way. Our extensive collaboration with law enforcement partners allows us to offer your department a customized level of service that aligns with your specific needs and requirements.
Hospitals & Private Doctors
We provide comprehensive front-line diagnostic testing services to a wide range of healthcare facilities, including hospitals, clinics, medical centers, and private doctors across the New York tri-state area and nationwide.
Early Detection Saves Lives
| | | |
| --- | --- | --- |
| CANCER TYPE | 5-YEAR SURVIVAL RATE IF DETECTED EARLY | 5-YEAR SURVIVAL RATE IF DETECTED LATE |
| Pancreatic Cancer | 42% | 3% |
| Liver Cancer | 35% | 3% |
| Bladder Cancer | 70% | 6% |
| Kidney Cancer | 93% | 14% |
| Colon Cancer | 91% | 15% |
| Uterine Cancer | 93% | 18% |
| Breast Cancer (Female) | 99% | 29% |
| Ovarian Cancer | 93% | 30% |
| Prostate Cancer | 99% | 31% |
Siegel, et al "Cancer statistics, 2022", CA CANCER J CLIN 2022;72:7–33
"We are committed to helping individuals lead healthy and fulfilling lives."
Book your consultation today
At UDS Health, we prioritize the early detection and screening of diseases, particularly for at-risk populations such as first responders. Our team of experts stays informed with the latest medical research and diagnostic tools to provide high-quality diagnostic health services to our clients.
Our commitment to excellence is reflected in our seamless and stress-free client experience. As part of this commitment, we offer onsite wellness screening and testing, including ultrasound-based tests, in union halls and fire stations, so that our clients can receive top-notch care without the need for travel to a medical facility.
Our team of experts is trained to provide a comfortable and compassionate environment, ensuring that our clients feel at ease throughout the screening process.
At UDS Health, we believe that prevention is key in managing occupational diseases. Our programs are designed to provide early detection and screening for actionable pathologies, cardiovascular diseases, and occupational cancers among the first responders. We are proud to be part of the solution in preventing and treating occupational diseases, and we are committed to making a difference in people's lives.
At UDS Health, our top priority is always our clients' satisfaction. We pride ourselves on providing exceptional service and products that exceed our customers' expectations. But don't just take our word for it – hear from some of our happy clients!
United Dignostic Services saved my life – zero exaggeration. Thank you! Looking forward to encouraging and motivating members to take advantage of this great opportunity
We found, what I believe is one of the best onsite health clinics out there in United diagnostic Servies. They understand firefighters and the health screenings they need. United Diagnostic Sevices has saved so many of my brothers and sisters health lives. I truly feel like I owe them so much.
I've been with Mr. Lankin for multiple years. It's been an absolute pleasure. Responsible, caring!